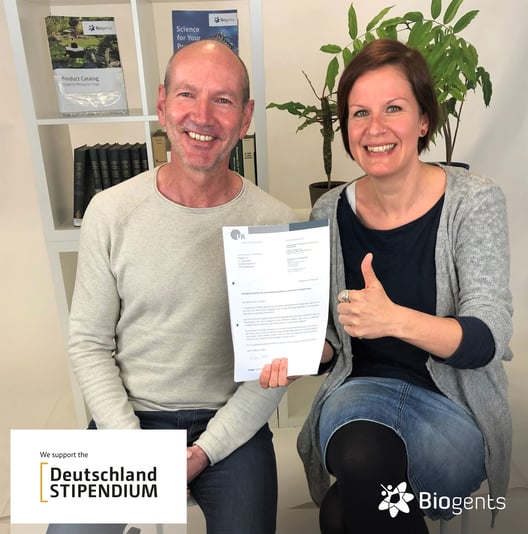 The Deutschlandstipendium is a national scholarship program that was set up by the Federal Ministry of Education and Research in April 2011. It aims to promote particularly talented, motivated, and top-performing students of all nationalities who also stand out for their public and social engagement.
As a company, it gives us the opportunity to strengthen the Regensburg region as a business and science location. Almost 20 years ago, Biogents started as a spin-off from the Zoological Institute of Regensburg University and has maintained a close relationship with the Faculty of Biology to this day. Sixteen of our 35 employees studied at the University of Regensburg, which is why we are particularly pleased that the Deutschlandstipendium allows us to make a contribution to the future growth of our society and to be able to invest in potential future employees.
Due to Corona, we haven't had a chance to meet our scholar yet, but we hope that will change soon, at least virtually, and are looking forward to it.
More information: