+++ ANNOUNCEMENT +++
After much deliberation, Biogents has decided not to attend the AMCA Annual Meeting in Portland, due to the ongoing threats posed by the Corona virus outbreak.
It is unfortunate that this decision has had to be taken as we have always been strong supporters of the AMCA and regular contributors to the Annual Meetings over the years. However, with the numbers of COVID-19 cases increasing in both Europe and the US we feel this is the only course of action.
Our primary concerns are those of a duty of care to our employees and to be able to supply our customers and distributors, both of which could be impacted by contraction and further transmission of the virus and/or extended quarantining of our staff.
Our professional products (the new BG-Pro, the BG-Counter, the BG-Sentinel, and the BG-GAT) will however still be a exhibited at the booth #316 of our distribution partner ADAPCO.
The 86th Annual Meeting of the American Mosquito Control Association (AMCA) will take place at the Oregon Convention Center in Portland from March 16th-20th 2020.
Have a look at our products at the booth #316 of our distribution partner ADAPCO:
Our new product, the BG-Pro: All your needs in one product: EVS-, CDC- and Sentinel-style. Further they will exhibit the BG-Counter with its new sturdy BG-Trap Station and of course the BG-Sentinel and the BG-GAT traps.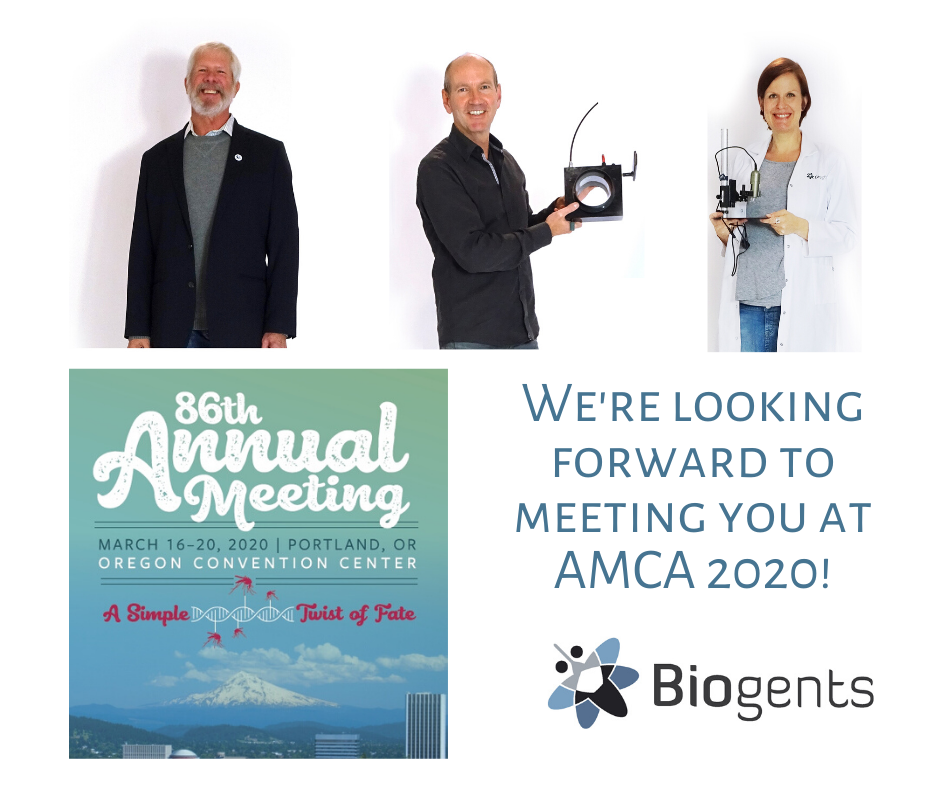 Watch out for these presentations about the BG-Counter and the BG-Pro:
- Abstract #56: Examination of field trials using a BG-Counter with custom fabricated stand in Charlotte County, FL.
- Abstract #86: Rise of the machines: BG-Counters' expanding role in CMCD's mosquito surveillance program.
- Abstract #151: Comparison of the new Biogents BG-Pro with BG-Sentinel 2 and CDC light traps.
- Abstract #P-58: Yeast fermentation as a cost affordable CO2 source for BG-Sentinel traps.