No more escapes when your electricity gives up.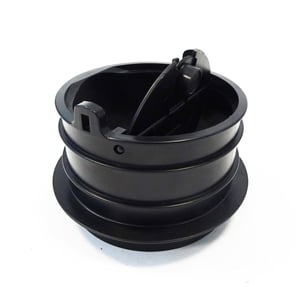 One of our main obstacles are electricity cuts. Especially in Southeast Asia these can be frequent and sometimes for
a prolonged amount of time. Because our mosquito traps run on (very little) electricity, mosquitoes could escape once the suction of the fan stops working. Consequently, alive mosquitoes would happily exit the trap through the intake funnel, leaving their cousins behind in the catch bag.
As of today this problem is something of the past.
The shutters that were added to our intake funnels seal the funnel when the electricity goes off. All mosquitoes in the trap will remain trapped.
How the funnel with shutter lid works
When the trap is on and the ventilator is running the shutter will automatically open. When the power switches off, the ventilator no longer creates suction and the shutter closes. In this way, mosquitoes can't escape from the trap in case of a power failure or accidental switching off. The new intake funnel has been thoroughly tested in our labs and in the field on a variety of our trap models with positive results. The new funnel with movable lid will be standard on all of our newly produced traps from July 2018 onwards.