Hello, my dear Mosquito community,
Valentine's day was amazing and since then, I have been spending a lot of time with my beloved Marco. But I don't want to talk too much about him, because today is about another big and important topic: the protection of species– it's World Wildlife Day!
Most mosquito trap manufacturers do not only try to catch and bother us mosquitoes. No, they go much further. The UV light, which is attached to many outdoor mosquito traps, attracts beetles, flies, moths and many other harmless insect species; however, we tiger mosquitoes even don't care about the light!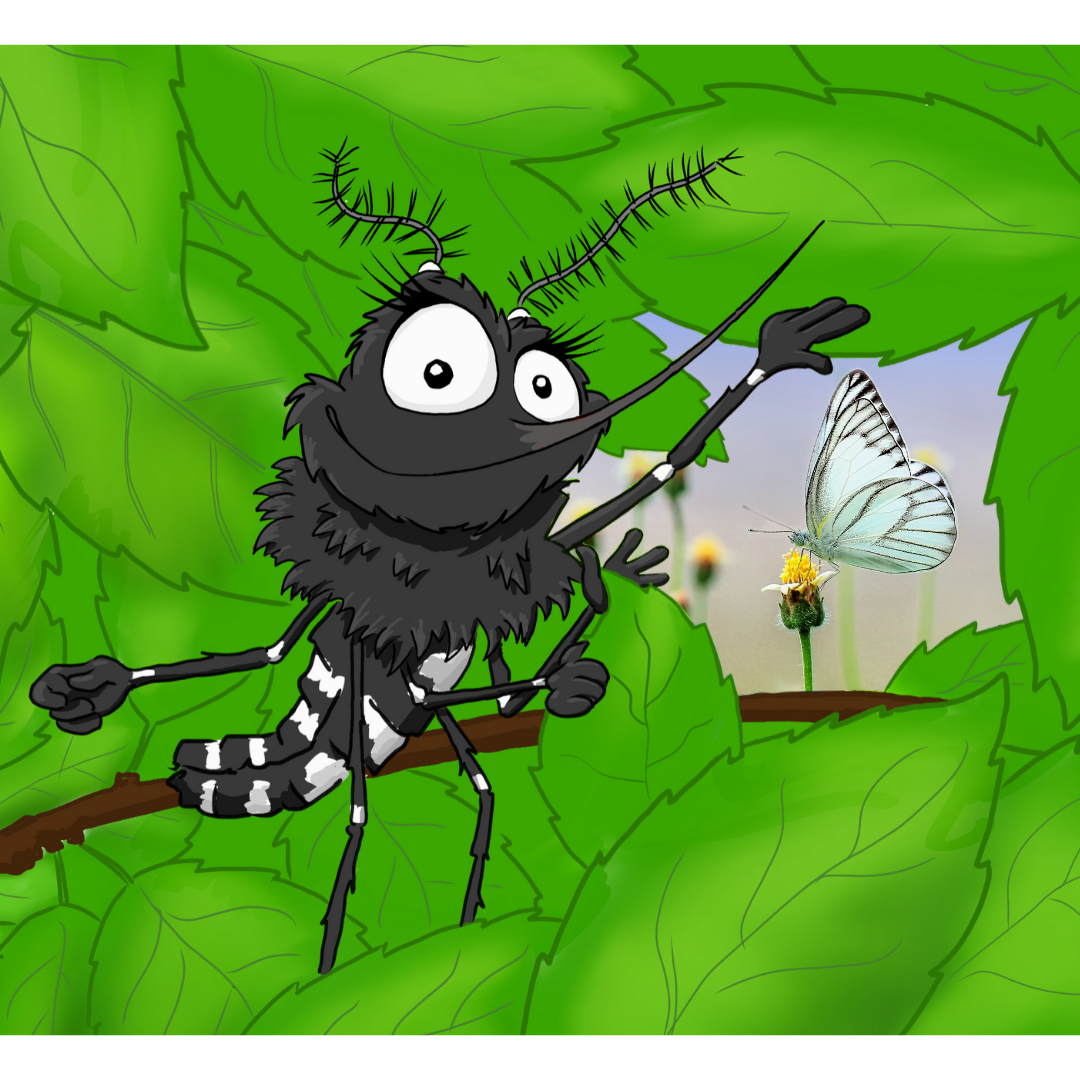 Those people from Biogents are a real pain. They hate mosquitoes and their traps are super efficient for capturing us. But I have to say, at least they are committed to protecting beneficial insect species! They have developed a strategy to specifically and effectively attract mosquitoes without using UV light and trapping a bunch of other bugs. Keep that in mind - UV light is better suited for indoor use when trapping a wide range of indoor pests!
Perhaps you remember that big BBQ party in my garden last summer – all those people in T-Shirts and shorts. My mouth still waters when I think back to that delicious buffet. Spring is finally near and I am looking forward to many more great barbecues this year!
The BG-Mosquitaire CO2 in the neighbors' garden, is already in use and spreading that unique smell that I love so much. However, I will try to stay strong for your sake– I still have so many stories to tell! Unfortunately, while I am sitting in my shady retreat in the bushes and dreaming of Marco, my friends in the neighboring garden are being happily seduced by the scent and falling victim to the trap. May they rest in peace!
Take care and see you soon,
Yours, Marcy Mosquito